Free Professional Writing Courses is my self-help guide today, so you have the craving to learn to be a writer. Get started at no cost to you with my resources in this article, you can accomplish any of your goals through Gizmos Resources.
"Close the door. Write with no one looking over your shoulder. Don't try to figure out what other people want to hear from you; figure out what you have to say. It's the one and the only thing you have to offer."
– Barbara Kingsolver
"It took me fifteen years to discover I had no talent for writing, but I couldn't give it up because by that time I was too famous."
– Robert Benchley
Prices are exactly the same for you if your purchase is through an affiliate link or a non-affiliate link. You will not pay more by clicking through the link.
"Whatever course you decide upon, there is always someone to tell you that you are wrong. There are always difficulties arising that tempt you to believe your critics are right. To map out a course of action and follow it to an end requires some of the same courage that a soldier needs. Peace has its victories, but it takes brave men and women to win them. "
– Ralph Waldo Emerson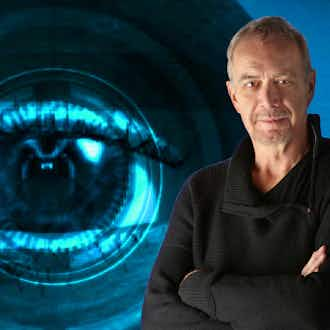 Professional Writing Courses
There are so many directions you can go in a career in writing, you can start your own website similar to Gizmos Resources. The reason I went this route is that I was searching for a way to help people just like you, and what other way to reach the most people in need than on the internet.
Writing Courses Berkeley X
Professional Writing
Academic and Business Writing
The Art of Persuasive Writing
How to Write a Novel
Grant Writing
How to Write an Essay
Writing and Performance Poetry
Writing Successfully for the Stage
English for Journalists
Business Writing Techniques
The online courses in the list above are more for advanced writers, what you want to do is start with basic writing courses before taking any of these more complex ones. You will find Educational Resources for beginners in my next paragraph, I would recommend you begin with these instead.
Free Blogging Writing Courses
Blogging is an awesome way to perfect your writing skills, and you can even earn income by promoting companies through their affiliate programs. You will more likely not become wealthy, but why not get paid while you learn by starting your own online blog?
10 Free Blogging Tools That Will Make You a Better Blogger
How to Start a Blog-7 Day WordPress Blog Challenge
30 Day Blog Transformation Challenge
Start a WordPress Blog Website Today
How to Write an Engaging Blog Post
A Step-by-Step Guide to Starting a Self-Hosted Blog Using WordPress
Create a Beautiful Blog or Website in 1 Hour
The Beginners Guide to Guest Blogging
Learn to Write Blogs That Earn Real Passive Income
How to Monetize a Blog
Depending on your interest any of these could change your life, you will find these are all freebies. Beginner-friendly and can get you started on the right track, you first will need to build your website, so this is a good place to start. WordPress is what you are on right now, and this is what professionals use in all the business industries online.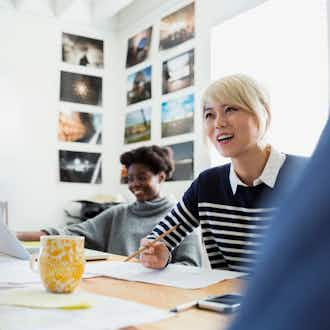 Book Writing Courses
How many of you have ideas for writing books, you could write children's books as just one example. I have talked to many professional writers who got started this way, and as you gain the skills you can advance to bigger challenges. These do cost you a very small investment, you will find most of them are less than $20.00. The more complex you go the more the investment, but really for such a low price why not at least browse what is available.
Writing for Children
How to Write a Great Children's Book
Writing for Children Course
Children's Books Profits
Writing Irresistible Picture Books
How to Write a Faith-Based Book
How to Write a Children's Book
Children's Book Design
Publish Your Children's Picture Book; Step-by-Step Guide
Writing children's picture books is a great way to get started, if you browse some of these books there is very little writing involved. You just need to learn the basics of how to put it all together, and that is where these low-cost courses come in handy. Very seldom does Gizmos Resources promote anything that costs you money, but being these are awesome deals I included them in this self-help guide.
English Grammar Tutorial
Whenever I spotted this free online course, I just knew this was something many of you could use. Knowing the most common mistakes will make you a much better writer, so that inspired me to tell you a little about this opportunity.
Instructor Message
If you find lots of mistakes in your writing, discover errors after you submit or post something, and find these sometimes undermine how others perceive you and your message, this course can help you prevent common errors in your writing.
That's why I created Grammar Sampler–to solve this problem and help your writing achieve credibility. I also wrote this course to give you the best of both courses–Common English Grammar Mistakes and How to Fix Them & Commonly Confused English Words and Phrases in one course for FREE!
Maryann Rating: 4.5 out of 5.0
Great lectures for beginners and/or for old-timers wanting to brush up on grammatically correct terms in everyday language. Test yourself here and you may find that you may actually miss a question or two along the way.
It might be fun to include a much more difficult "Grammar Test" for those of us wanting to see where we need to improve.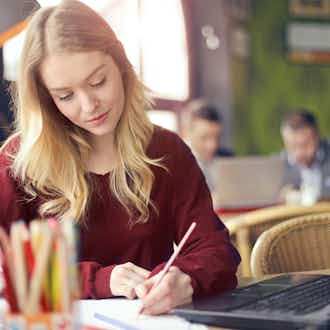 Online Writing Classes
Instead of online courses, maybe online classes would interest you? That is what is coming up right now, and guess what these are all Freebies from Skillshare. This website is for people into creative topics, so if this sounds like you, this might be the best resource of them all.
Copywriting for Beginners
Creative Writing
The Writers Toolkit
Novel Writing for Beginners: First Draft
Storytelling 101; Character Conflict, Context, and Craft
Writing for Self Discovery; 6 Journaling Prompts for Gratitude and Growth
Creative Writing Bootcamp
A 10 Day Journaling Challenge
Write, Film, and Content People Will Share
Create Your Own Shareable Web Series
How to Make a Podcast
Screenplay Writing
Content Editing, Copyediting, and Proofreading
Write Truth with Style
Science Fiction and Fantasy Writing
When you help others along their creative journey, it's rewarding in more ways than one. By Teaching on Skillshare, you can grow your online following, give back, and earn money. Top earning teachers make $100,000+ each year. This is a great opportunity if you have the skills in the creative field, maybe you are retired or planning to in the near future. Why not get started building your Business now, who doesn't need extra income especially if you are no longer employed?
Writer Skills Guide
How many of you are not sure what skills you require to become a professional writer, that is what I am going to share with you right now? Before you can gain the skills you need, we must know what they are to choose the best online courses and classes.
Communication
Flexible
Disciplined
Organized
Effective Research
Editing
Choose Your Specialty
Keep Your Writing Simple
Stick to the Topic
Proofreading
Originality
Now, this guide provides you with the basic skills the majority of writers will need. Able to communicate with your readers with words is a good place to begin, that is where basic writing courses and classes are awesome free and low-cost resources for writers.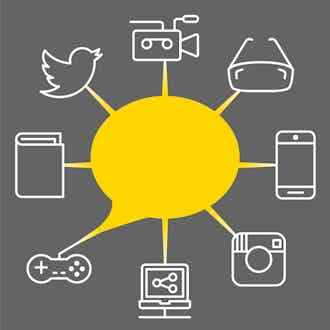 Choosing Your Specialty
Actually, you must make the important decision about what you want to specialize in. I chose self-help guides simply because it allows me to help people like you, here are some things that I used to find this was what topics I wanted to focus on.
What are you interested in providing your readers, maybe you have a passion to write home decor and gardening articles. Choose this carefully, you will be writing about these regularly long-term.
Focus on a specific topic, home and gardening goes together and relates to what your readers will be interested in reading about.
Depending on the above will help you develop your style, you would not want to be filling your content or book with jokes and riddles when you are focusing on home and garden.
Will you be writing books, blog posts, or something else? This also is something I considered myself, since I am lucky enough to be creative, I chose to design my own website. Others promote their writing in other publications, so researching what options you have you must know.
Reading other authors or bloggers can inspire you, if you are an avid book reader you are more likely will be the most interested in writing your own books. Reading blogs or website content is something you enjoy, then you might decide to design your own website instead.
Some writers that are professionals just can't do everything on their own, so this really applies to authors writing their own books. You might need to create a team, so this is another thing to consider. Another free resource for inspiration is Pinterest, there are all types of writers and authors with boards for you to explore.
Free Writing Tools
Every writer no matter where you decide to put your skills to use needs the right tools, you are going to learn in this paragraph some that are freebies writers use. This will complete Free Professional Writing Courses, you are the reason I am motivated to keep writing my self-help guides.
Grammarly
ProWritingAid
Ginger
Hemmingway Editor
QuillBot
Grammar Lookup
Free Word Processors
Google Docs
Apple Pages for Mac
Libre Office
Dropbox Paper
Focus Writer
Calmly Writer
Zoho Writer
Free Book Writing Apps
Shaxpir
Scrivener
KDP Wizard
Kindle Create
Free Apps for Bloggers
Frye Box
Hubspot Blog Ideas
Portent's Idea Generator
Website Grader
Private Policy Generator
Canva
Trello
Evernote
One Look
Read-O-Meter
Wordcounter
Free Mind
Pixabay
Unsplash
By no means are these all the free writing tools, but these are some to get you started on your new career. If you have the passion, you will succeed. Using many of the resources found on this website alone can get you started, thank you for your support, and know you are the reason Gizmos Resources is important to me.