Free Printable Business Planner is my freebie for you today, why pay for them when you can print them at no cost to you. Even if you are not interested in the planner, you will find some awesome resources that will make this self-help guide worth your time reading.
"Success is not final; failure is not fatal: it is the courage to continue that counts." – Winston Churchill
"Business opportunities are like buses, there's always another one coming." – Richard Branson
Prices are exactly the same for you if your purchase is through an affiliate link or a non-affiliate link. You will not pay more by clicking through the link.
How to Inspire Success
Believe in yourself. Always stay true to what makes you unique and trust your gut. …
Work hard. Pure and simple. …
Take risks. It's O.K. to be afraid but you just have to plunge in any way. …
Keep an open mind. …
Accept your limitations. …
Treat others with respect and kindness. …
Never stop dreaming.
Inspiration is the key to remaining motivated, when you are persistent and flexible success will come to you naturally. Gizmos Resources stays inspired by providing you with self-help guides, just knowing I am helping my readers keeps me motivated for success.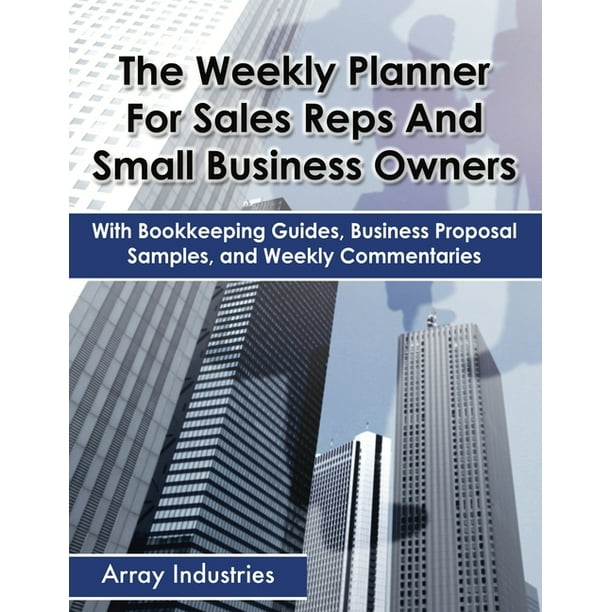 Free Printable Business Planner
Before you know if this is something worth printing, you need to understand what is included. That is what I am going to share with you right now, and this will help you make the decision if this planner is right for you.
Cover Page
Business Plan Page
Daily Planner
Weekly Planner
Monthly Planner
Website Checklist
Product Planner
Goal Planner
Progress Tracker
Income Tracker
Expense Tracker
Dream Dash Journal published an article on how to use their free planner, so if you want to learn more about this opportunity, just visit their blog post. Now you know what is included and how to get this freebie, now let us move on to the rest of this self-help guide.
Free Online Business Plan Classes
How many of you are starting a brand new online business, what I have for you are online business classes you can get started for free. Don't make the mistake I did, you are only going to become frustrated and overwhelmed without gaining the knowledge you need. Browse the classes provided, and see if any interest you.
Plan Your Online Business for Entrepreneurs
Entrepreneurship From Business Plan to Real Success
The Creative Business Plan for Artists
Build a Profitable Business Plan
Business Planning for Creatives
How to Write a Professional Business Plan
Project Proposal Writing
The Seven Step Business Plan
Small Business Essentials
Powerful Positioning Strategy to Increase Sales
How to Use Mind Maps
Become an Entrepreneur
How to Hire and Outsource to Scale Your E-commerce Business
Turning Your Ideas Into a profitable Business
Business Plan Made Easy with Canva
How to Create a Creative Business
Learn How to Start Your Own Business From Scratch With Step-by-Step Guide
Beginners Guide to Starting an Online Business in the United States
Evaluation of Business Opportunities and Options Through Case Studies
Educating yourself is a must to be successful, I struggled for years myself by doing it on my own. Why waste your time and invest more money than you need to, your first step is creating your business plan. This resource is one of my most popular with my readers, that is the reason it is the first one I shared with you in this article.
EdX Business Courses
EdX is another awesome resource for learning, you have access to courses from the best universities and colleges. Some are completely free to enroll and take, if you decide you want a certificate only then do you pay. Others do cost to enroll, but these are usually degree and diploma courses.
Business Strategy From Wharton: Competitive Advantage
How to Design a Successful Business Model
Business Model Implementation
Business Model Testing
The Value of Business Models
Innovation From Plan to Product
Creativity and Entrepreneurship
Digital Business Banking Model
Business Strategy Operations in a Biobased Economy
Leaders in Global Development
Omnichannel Strategy and Management
Innovative Business Models for Expanding Broadband and Closing the Access Gaps
How to Revolutionize Your Business
Marketing Fundamentals: Who is Your Customer
Agile Leadership Principles and Practices
Managing Disruptive Change
Best Practices for Project Management Success
Product Management Fundamentals
CSR Reporting and Communication
Introduction to Business Architecture
Leadership in the Family Business
Design and Innovation of Business Model
Corporate Entrepreneurship
Fundamentals of Entrepreneurship in the Family Business
Guidance for Future Farmers
Take free online courses in building a business plan from top schools. Choose from many business plan courses and enroll now. We have more freebies ahead, so keep reading to learn everything Gizmos Resources has for you. Another good place for free education and more is Pinterest, and this is one people often forget about.
Free Beginner Business Courses
Free beginner business courses are extremely in demand by my readers, so anyone just thinking about this adventure will benefit from enrolling in these, They will cost you nothing to take, these are no-risk opportunities you can't lose anything by considering.
Plan Your Business
17 Business Planning Mistakes You Should Avoid
How to Prepare a Business Plan
Essential Elements of a Good Business Plan
Making a Business Plan Investors Like
Creating a Business Plan for Your Social Enterprise
Even though the list above is limited, you do have access to budget-friendly online courses here as well. The freebies above are good ones for beginners, so if any of them interest you remember they will not cost you anything.
More Business Courses
The largest of them all is this education website, as you can imagine listing them all is impossible for me to do. To give you an idea of what is available, I have included a list of some of them below.
How to Start Your Own Business
Create a Business Mind Map with Google
The Entrepreneurs Guide for Beginners
Build a Social Media Presence Using Canva
Program Communications Planning with ClickUp
How to Plan a Content Calendar Using Trello
Create Social Media Ads with Canva to Promote Your Business
From Idea to Startup
Action-Driven Business Plan
Startup Entrepreneurship
You will find from beginner to advanced business courses, so this is another good education website to visit. Taking advantage of the free and budget-friendly online courses is an easy way to gain the skills you are going to need, I am being completely honest with you when I tell you I used all of these myself. Linkedin is another place you can learn from others by becoming a free member, and this is a very good community for anyone in any type of business.
Free Business Courses
Freebies are what Gizmos Resources is all about, guiding you to free websites is why this website was created for people like you. With all the online courses and classes, I have even more for you to consider. If you are seeking the top education for business, that costs you nothing, you have just found them.
Essential Strategies and Skills
Business Brand Management
The Strategy of Content Marketing
The Managers Tool Kit
Advanced Strategy and Valuation
An Introduction to Neuromarketing
Business Decision Making
Innovation Through Design
Free education should be cherished, and with the internet, there are always opportunities. If I had not benefited so much myself by taking advantage of these, I would never be providing them in my self-help guides for you. Let us see what other resources we can find, just read my next paragraph to learn more.
Free Government Resources
How many of you knew the government provided resources for startup business owners, well now you know that they do exist? This will be my final free resource today but know I am constantly writing new self-help guides on education and business opportunities for you.
American FactFinder
Federal Business Opportunities
IRS Small Business Portal
Minority Business Development Agency
National Association for the Unemployed
National Business Association
National Federation of Independent Business
National Women's Business Council
SCORE
Small Business Administration
Small Business Administration Centers
Social Security Online
Small Business Legislative Council
United States Chamber of Commerce
United States Department of Labor Bureau of Labor Statistics
The United States Export Assistance Center
The United States Patent and Trademark Office
Veteran Owned Businesses
Women's Business Centers
Women's Business Enterprise National Council
Now you are aware that these resources actually exist, so you can contact any of them that apply to you anytime you have the need and the time. That is all Gizmos Resources has for you today, remember you can always leave me any comments in my comment section if you desire to.